DESIGNED TO COMBINE
Combination cruises do just that: combine two or more magical voyages into one superb experience!

We have carefully chosen a limited number of perfectly balanced journeys that will allow your clients to prolong the joy of sailing with Silversea and discover each region in depth.

These handpicked combination cruises include savings of up to 20% compared to booking the cruises individually which means that discovering the authentic beauty of the world in style has never made more sense.
2022-2023 COMBINATION VOYAGES
We have hand-picked these sailings for your clients.
Savings of up to 20% compared to booking the cruises individually.
Learn More

Enjoy 15% reduced
deposit until 28 February 2022.
Learn More
OUR DOOR TO DOOR JOURNEY INCLUDES:
Private executive transfers
(home-airport)

Economy Class Air/Business Class upgrades at reduced rates or Air Credit

Butler service in every suite category

Premium beverages in-suite & throughout the ship

Multiple restaurants, in-suite 24h room service, including caviar
*Terms and Conditions Apply
Our Covid-19 Protection Policy allows guests to convert their booking into a 100% Future Cruise Credit or receive a 100% refund for the total booking amount. Learn More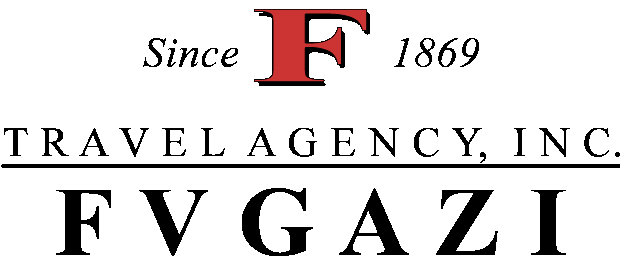 For more details and information, please contact
FUGAZI TRAVEL AGENCY INC
(800) 544-8728 • (415) 397-7111
345 California St. Suite 160 • San Francisco, CA 94104
info@fugazitravel.com • www.fugazitravel.com
CST: 1007734-10 • DK1016 • 120921
Silversea Cruises Ltd. | Wells Fargo Center | 333 SE 2nd Avenue | Suite 2600 | Miami, FL 33131

* Inclusions Terms and Conditions Apply: Air is not available in all countries and to all destinations. Not available in Asia, New Zealand, LATAM, and some countries in Europe. Should you book your air independently or should the desired air not be available, a non-use credit will be offered, that you can apply as extra savings to your cruise fare. Reduced Rates Special Business Class upgrades are available only in selected destinations, depending on Silversea's air programme flight schedule. Included pre and post- cruise hotel nights are included depending on Silversea's air programme flight schedule. Shore Excursions are included in all expedition voyages and they will be included with selected classic voyages departing on or after March 30 2022 and with all voyages from June 2022 onwards. Classic voyages include one excursion per port, per day. Private Executive Transfers between home/airport(or port)/home will be included with classic voyages starting on March 2022, for up to 50 miles, and where provided by the operator. Service is not offered in all cities. Visit Blacklane.com for more details. While Silversea strives to serve guests all listed items, some items may be excluded in certain destinations, such as the Galapagos. View additional terms and conditions here .
GENERAL EXCLUSIONS: All fares, savings, offers, programmes and itineraries are subject to change without notice. Any fares shown are per guest, based on double-occupancy. Additional restrictions may apply. Silversea reserves the right to correct any errors or omissions. Visit www.silversea.com/terms-and-conditions.html for full offer details and complete Terms and Conditions. This document may contain inadvertent technical or factual inaccuracies and typographical errors. Silversea reserves the right to correct errors and omissions at any time without prior notice, and to cancel any offered product, service, programme, reward, savings, credit, amenity, etc. in the event of any error or omission in the description, including pricing and availability.

All fares are available in GBP/CAD/USD/EURO/AUD, per guest, based on double-occupancy and include: "Air Programme", "Shore Excursions Programme", "Private Executive Transfers Service (excluding voyage SM220422C28)", the "Expedition Package" (on Expedition Cruises only) and the "Fare Guarantee" policy. The Saving "Up to 20%" is calculated against booking the voyages that compose the "combination" cruise as standalone reservations. Cruise fares also cover certain shipboard services including: suite accommodations, butler service in any suite, unlimited Wi-Fi, onboard meals and entertainment, 24-hour dining service, beverages aboard ship including select wines, champagnes, spirits, soft drinks, water, tea and coffee, gratuities aboard ship (except spa). Single supplements will apply and vary by voyage. Other restrictions apply.