SAILING THE CANARY ISLANDS AND
IBERIA THIS WINTER
You're invited to visit the Canary Islands or Iberian Peninsula on a 12-day roundtrip voyage from Lisbon onboard Silver Dawn in November 2022.

Large enough to offer eight dining options, including the superb Sea and Land Taste (S.A.L.T.) programme, yet small enough for the famed Silversea on board ambience, Silver Dawn is also our chosen ship to debut the Otium programme. Otium is a unique innovation that extends from suite to the spa and beyond, focusing on indulgence, pampering, and pleasure.

Plus, Venetian Society members can enjoy 10% savings on these voyages on Door-to-Door All-Inclusive Fares.
FEATURED VOYAGES
We have hand picked a selection of sailings just for your clients
| | The Mediterranean is the perfect setting to launch Silver Dawn's Otium, where early Italian luxury inspires modern-day indulgence. |
| --- | --- |
Indulge in OTIVM
Drawing on 2,000 years of Roman culture, Otium is our pioneering new wellness programme debuting aboard Silver Dawn; a sensorial journey of curated experiences, where ship, suite and spa are organically connected throughout your entire voyage.
GO BEYOND YOUR FOOD HORIZONS
Our unique Sea and Land Taste programme - S.A.L.T. is a new way to experience the world's food, drinks and traditions, up close and hands-on. Dedicated venues, devoted to enhancing the onboard culinary experience, bring the flavours of your destination right to your table.
15% refundable reduced deposit through 31 August 2022
Learn More

25% Single occupancy
rate above per person
fare
Learn More
OUR DOOR-TO-DOOR JOURNEY INCLUDES:
Private executive transfers
(home-airport)

Economy Class Air/Business Class upgrades at reduced rates or Air Credit

Butler service in every suite category

Premium beverages in-suite & throughout the ship

Multiple restaurants, in-suite 24h room service, including caviar
*Terms and Conditions Apply
Our Covid-19 Protection Policy allows guests to convert their booking into a 100% Future Cruise Credit or receive a 100% refund for the total booking amount. Learn more
Relaxed Cancellation and Payment Terms
For added peace of mind, we have relaxed the payment and cancellation terms on voyages through 31 December, 2022. Learn more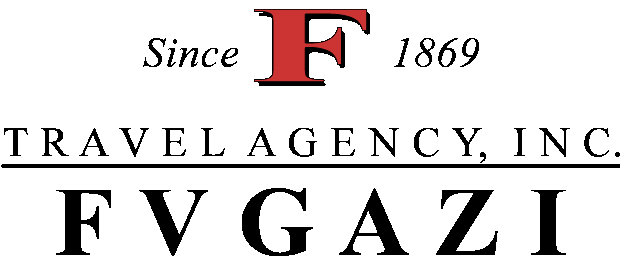 For more details and information, please contact
FUGAZI TRAVEL AGENCY INC
(800) 544-8728 • (415) 397-7111
345 California St. Suite 160 • San Francisco, CA 94104
info@fugazitravel.com • www.fugazitravel.com
CST: 1007734-10 • DK1016 • 061722
Silversea Cruises Ltd. | 1050 Caribbean Way | 5th Floor | Miami, FL 33132
*Inclusions Terms and Conditions Apply: Air is not available in all countries and to all destinations. Not available in Asia, New Zealand, LATAM, and some countries in Europe. Should you book your air independently or should the desired air not be available, a non-use credit will be offered, that you can apply as extra savings to your cruise fare. Reduced Rates Special Business Class upgrades are available only in selected destinations, depending on Silversea's air programme flight schedule. Included pre and post- cruise hotel nights are included depending on Silversea's air programme flight schedule. Shore Excursions are included in all expedition and classic voyages. Classic voyages include one excursion per port, per day. Private Executive Transfers between home/airport(or port)/home are included for distance of up to 50 miles, and where provided by the operator. Service is not offered in all cities. Visit Blacklane.com for more details. While Silversea strives to serve guests all listed items, some items may be excluded in certain destinations, such as the Galapagos. View additional terms and conditions here.
GENERAL EXCLUSIONS: All fares, savings, offers, programmes, and itineraries are subject to change without notice. Any fares shown are per guest, based on double-occupancy. Additional restrictions may apply. This document may contain inadvertent technical or factual inaccuracies and typographical errors. Silversea reserves the right to correct errors and omissions at any time without prior notice, and to cancel any offered product, service, programme, reward, savings, credit, amenity, etc. in the event of any error or omission in the description, including pricing and availability. Visit www.silversea.com/terms-and-conditions.html for full offer details and complete Terms and Conditions.

Due to evolving health protocols, some imagery and messaging may not accurately reflect current onboard and destination offerings, or the public health standards and government requirements that modify or limit these offerings. Onboard and destination experiences, features, itineraries, and guest conduct rules vary by ship and destination and are subject to change without notice.