Fair Winds. Faraway Shores. Unique Travel Experiences for your 2022 Cruise Vacation.

Popular dates and itineraries are already selling fast so don't miss this opportunity to save now before prices go up. Windstar's way of exploring the world 180 degrees from ordinary in private yacht style and under white sails makes it even more special.

Offshore tropical breezes gently caress as you stretch out on expansive decks amid the casual ambiance of a beautifully appointed sailing yacht. Our trio of masted sailing yachts range from the 148-passenger Wind Star and Wind Spirit, to the 342-passenger Wind Surf, the world's largest sailing vessel. These yachts are perfect for intimate island hopping adventures in the Greek Isles, the Caribbean and Tahiti. Wind Surf has recently expanded her spa, added the Officer's Suite for a unique accommodation option, and updated her lounge with new lights and sound for live performances, including our beloved crew talent show.

Ease into the inviting waters off our retractable Watersports Platforms for an afternoon of private swimming, kayaking, sailing, and paddle boarding on your terms. Dine on deck sampling fresh, locally inspired dishes served by attentive crew while soaking in sunshine and views. Enjoy your favorite beverage while witnessing the unfurling of the sails during our evening Sail Away ceremony. Chat with the Captain and Officers over navigation maps on our friendly Open Bridge.

Sail into remote ports. Wander quiet cathedrals, stroll beneath weathered stone arches, and take in the sparkling Adriatic Sea atop Old Kotor's imposing fortified walls. Slip beneath the waves for glimpses of shy moray eels peering from Tahitian coral-covered dens. Wherever gentle winds and vacation wanderlust take you, the confidence and safety of Windstar's Beyond Ordinary Care Program—hospital-grade protections that include HEPA filters paired with UV-C irradiation,—remain with you on all vessels. To provide an additional layer of protection, we are requiring all guests to have a COVID-19 vaccine.

And if you need to change plans, our Travel Assurance Booking Policy allows you to cancel your 2021 cruise booking up to 48 hours prior to departure and receive a 100% Future Cruise Credit. Final payment on 2021 departures has been pushed back to 60 days prior to sailing so book now for the best prices and give yourself the voyage you've been dreaming of for many months now.
Fair breezes beckon—book your Windstar Cruise vacation today.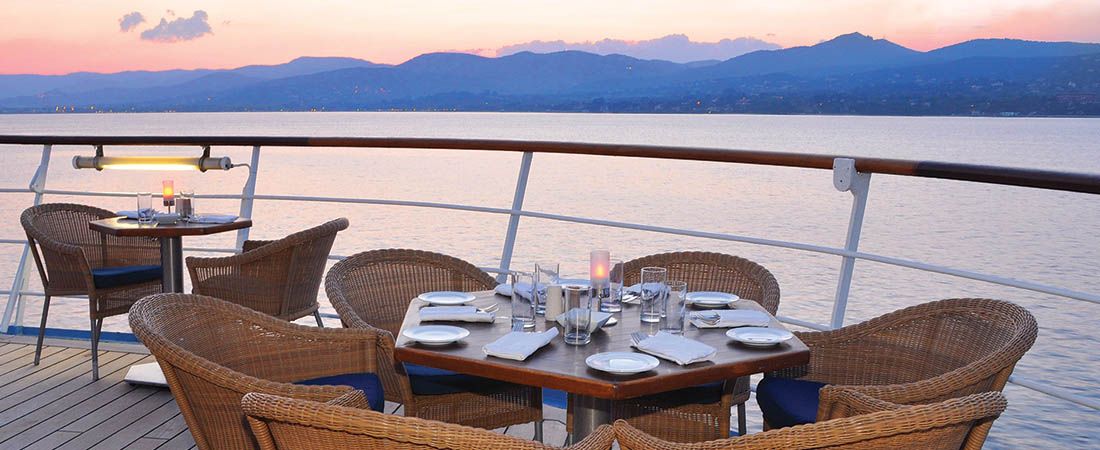 Enjoy the stunning views while dining on deck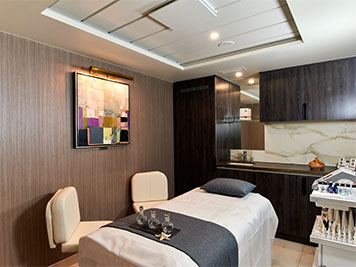 Relax in the World Spa By Windstar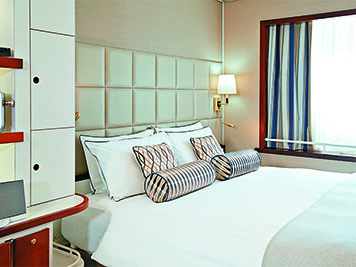 Spacious Staterooms and Suites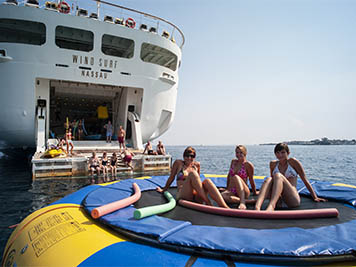 SEE PLACES MOST OTHERS WILL NEVER SEE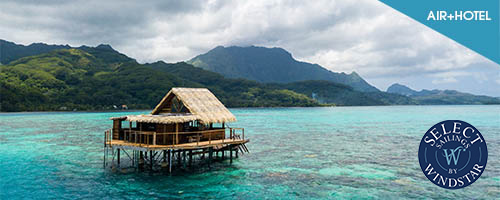 Discover all the Select Sailings by Windstar, 15 exceptional cruises with thoughtfully designed itineraries created to surpass all expectations for all those who feel they've "been there and done that."