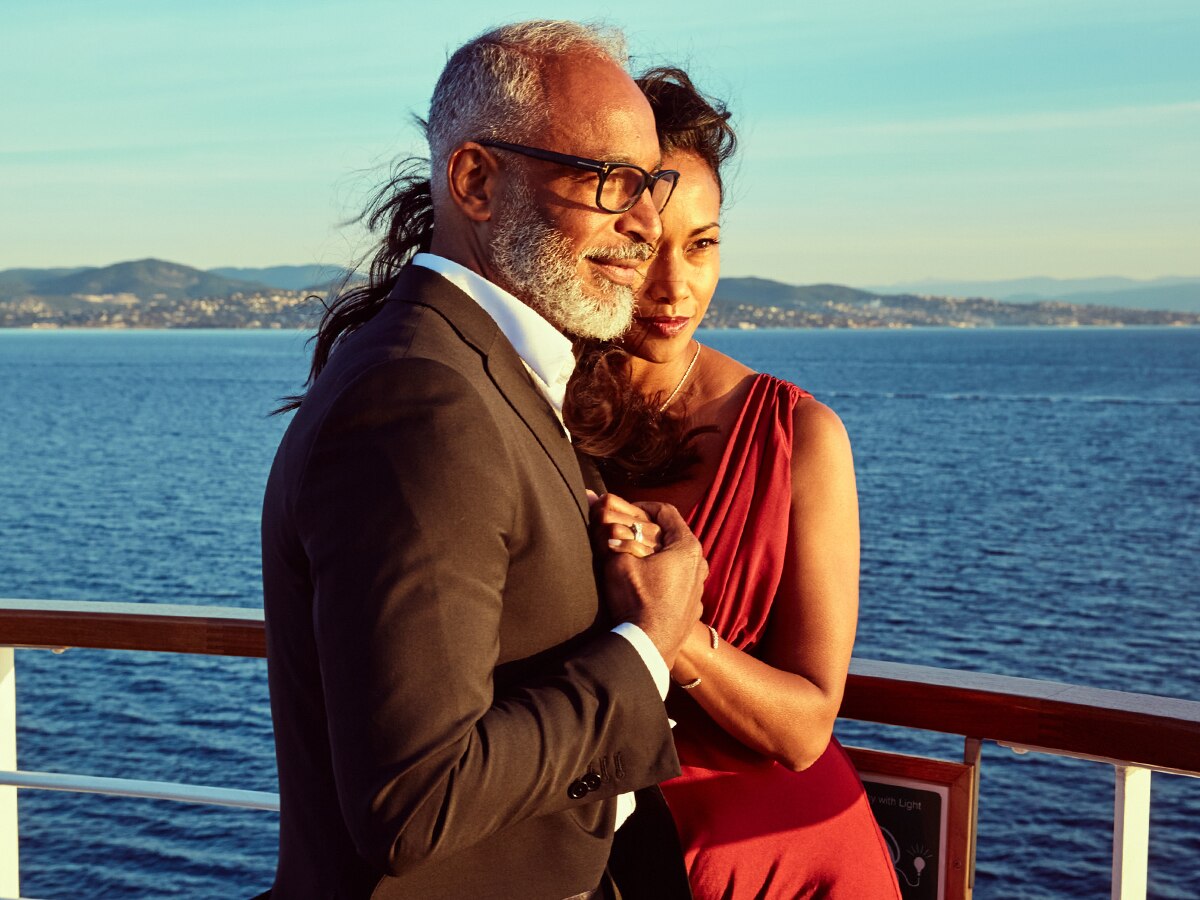 Join us and discover the world's
MOST FASCINATING DESTINATIONS
We are approved to sail in July 2021! Join us this summer in Greece or the Caribbean, or plan your vacation on a later voyage. Either way, you can stretch out and enjoy uncrowded decks and spacious, ocean-facing suites as you sail toward new shores.
*Cruise fare Taxes, Fees & Port Expenses are additional and range from $130 to $5,100. Additional terms and conditions apply for each offer and its parts. For full terms and conditions, please visit Seabourn.com/terms. All offers included herein are valid on cruises booked through May 31, 2021 on select 2021 sailings. Offers are subject to availability and vary by sailing. Shipboard credits expire at the end of the booked cruise and internet service is not guaranteed. Featured fares are per guest based on double occupancy and promo code NH. Fares and credits are in U.S. dollars. All savings amounts are included in fares shown. All offers and its pieces subject to availability. All offers are capacity controlled and may be modified or withdrawn at any time without prior notice. Other restrictions may apply. Seabourn reserves the right to correct errors.

Notice to Guests Regarding Advice from US Centers for Disease Control and Prevention (CDC)
The CDC cautions that any travel poses a higher risk of contracting COVID-19, and advises that travel to more than 150 countries presents a very high risk in addition to cruises.  This is especially important for people with an increased risk of severe illness, such as older adults and those with certain underlying medical conditions.  The CDC's travel advisories, warnings and recommendations should be reviewed by guests at https://wwwnc.cdc.gov/travel/notices/covid-4/coronavirus-cruise-ship.

We are staying atop health and safety protocols in our continuing effort to minimize the risk of exposure to COVID-19, which may also impact our voyages and offerings, including amenities and itineraries. If a threshold of COVID-19 is detected on board the ship, the voyage will be ended, the ship will return to the port of embarkation, and your subsequent travel home may be restricted or delayed.  Health and safety protocols, guest conduct rules, and regional travel restrictions vary by ship and destination, and are subject to change without notice.
SE2123MP USA
Ships' registry: Bahamas. ©2021 Seabourn.
Fugazi Travel 345 California St. Suite 160 San Francisco, CA 94109
CST: 1007734-10 • DK1016 • 050721
Seabourn, 450 Third Avenue West, Seattle, WA 98119, USA