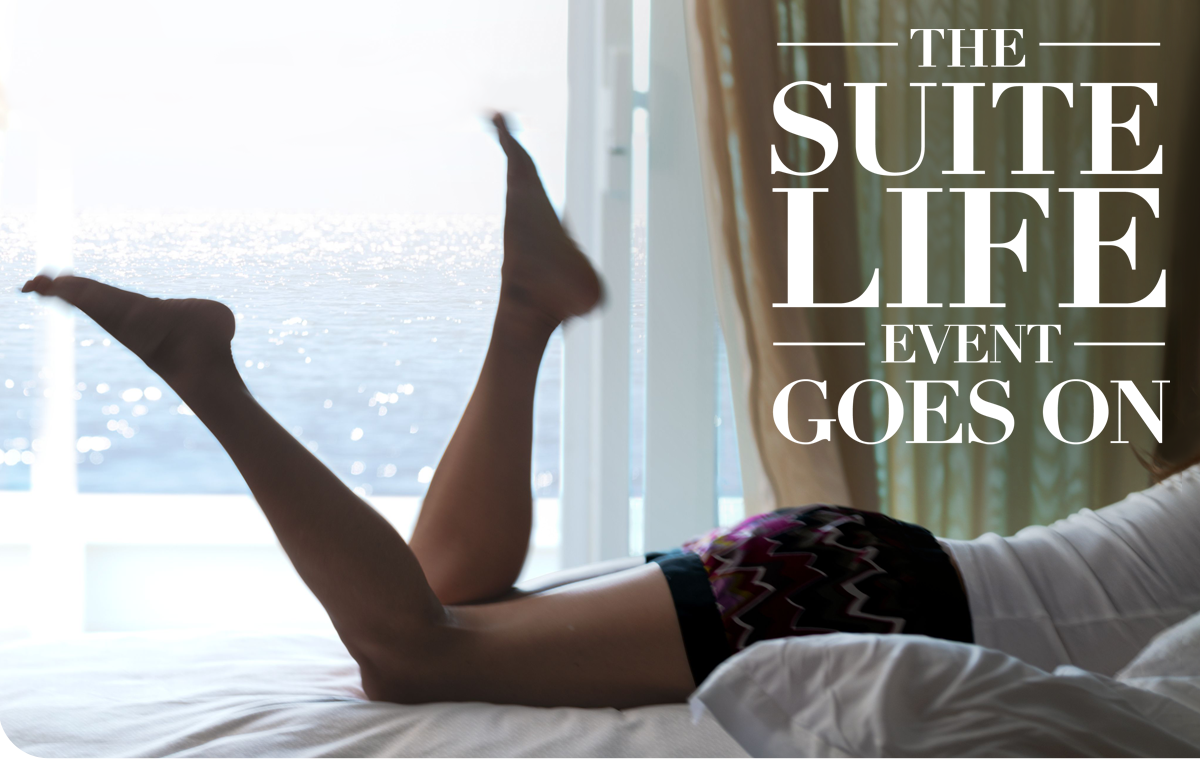 We have made life a little sweeter by extending The Suite Life Event now through April 4, 2022. Book now to take your Seabourn voyage to the next level with a complimentary Two-Category Veranda Suite Upgrade — and a 50% Reduced Deposit on select 2022‑2023 voyages.*
*On select voyages. See Terms and Conditions for details.
Contact your travel advisor at
800.544.8727
JOIN US TO #SEASTHEMOMENT
*Featured prices are per guest based on double occupancy and include Cruise Fare, Taxes, Fees & Port Expenses. Fares are in U.S. dollars. Additional terms and conditions apply for each offer and its parts. For full terms and conditions, please visit Seabourn.com/terms. All offers included herein are valid on cruises booked through April 4, 2022 on select 2022 & 2023 sailings. Offers are subject to availability and vary by sailing. All savings amounts are included in fares shown. All offers and its pieces subject to availability. All offers are capacity controlled and may be modified or withdrawn at any time without prior notice. Other restrictions may apply. Seabourn reserves the right to correct errors.
SE2214SMP USA
Ships' registry: Bahamas. ©2022 Seabourn.
Seabourn, 450 Third Avenue West, Seattle, WA 98119, USA
FUGAZI TRAVEL AGENCY INC (800) 544-8728 • (415) 397-7111 345 California St. Suite 160 • San Francisco, CA 94104 info@fugazitravel.com • www.fugazitravel.com CST: 1007734-10 • DK1016 • 030422