FOR A LIMITED TIME ONLY
EXPLORE TAHITI BY ALL-SUITE STAR PLUS CLASS YACHT
Don't miss the opportunity to cruise Tahiti aboard our newly transformed Star Breeze when she visits these stunning islands from September 2021 until March 2022.
With 17 dates available for the Dreams of Tahiti sailings and 7 dates for the Tahiti & the Tuamotu Islands sailings, there are many opportunities to glide gracefully through the shallow waters teeming with schools of tropical fish as you island hop to Moorea, Bora Bora, Tahaa and more.
This all-suite Star Plus Class yacht features all ocean view gracious 277 square feet suites featuring all new bathrooms, two new world-class restaurants and alfresco dining options, and new resort-style amenities including the new World Spa by Windstar, a new gym, and a stunning infinity pool.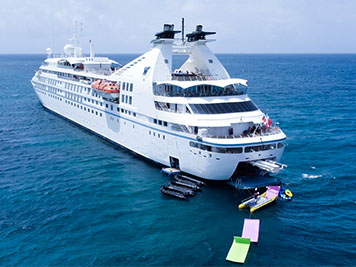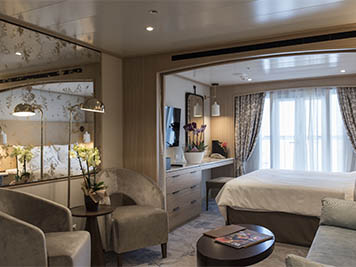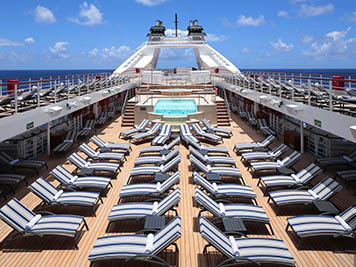 Play from the Watersports Platform
Relax in your Ocean View Suite
Enjoy sunshine on the pool deck
We anchor in shallow lagoons unreachable by large cruise ships, so you can access the Watersports Platform featuring complimentary kayaks and paddleboards right from the stern of the yacht. Then snorkel in crystal clear waters with complimentary snorkeling equipment for the duration of your cruise.
Spend your days snorkeling in aquamarine waters and discovering Polynesian culture both on board and off. We'll bring Tahitian dancers on board, teach you how to create fragrant leis, and serve authentic Polynesian cuisine. Enjoy watersports and lay under the palms on a deserted Tahitian motu with a delicious barbecue lunch at our Signature Beach Party, and watch the fire dancers light up the night during our complimentary Bora Bora Celebration Destination Discovery Event.
As we return to sailing, we continue to review and update our health and safety practices including enhanced sanitation protocols, COVID-19 vaccination requirements for all guests and crew, additional medical staff on board, and more. Our new Beyond Ordinary Care Program is a multi-layered strategy with key hospital-grade elements: HEPA filters and UV-C germicidal irradiation to filter and disinfect circulated air, plus electrostatic sprayers to sanitize all surfaces throughout our yachts. Learn more about these measures here.

Discover a paradise that's 180 degrees from ordinary with our convenient vacation packages + bonuses that will make your daydreams come true.
AIR + HOTEL + CRUISE + DRINKS OR SHIPBOARD CREDIT INCLUDES:
Round trip airfare from LAX to Papeete
Boutique 7-, 10- or 11-day voyage
Captain's Exclusive Beverage Package or up to $400 Shipboard Credit
Island feast and entertainment on a secluded Bora Bora Motu
Festive beach day on a private island
Pre- and post-cruise accommodations
All ground transfers in Tahiti
Book by July 30, 2021
Terms & Conditions Apply.
Air + Hotel + Cruise Packages are limited.
Call your Travel Advisor 800-544-8728.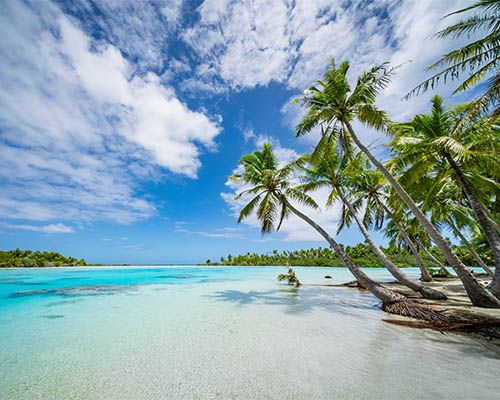 DREAMS OF TAHITI
8 Days - Papeete to Papeete
Air + Hotel + Cruise + Drinks or Shipboard Credit
Coral gardens, lush rainforests, white-sand beaches - meander through stunning Bora Bora, picture-perfect Moorea and idyllic Huahine to embrace the warm and welcoming Polynesian culture on Windstar's boutique yacht.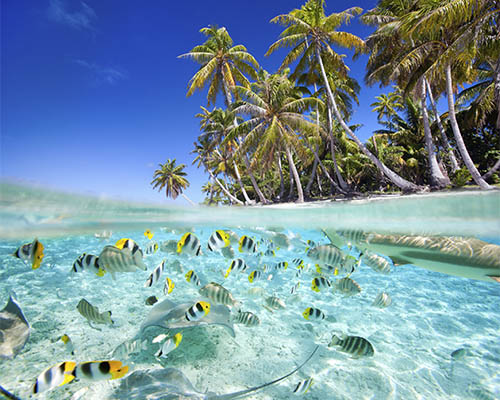 TAHITI & THE TUAMOTU ISLANDS
11 or 12 Days - Papeete to Papeete
Air + Hotel + Cruise + Drinks or Shipboard Credit
An elegant yacht is the perfect way to
experience the true wonders of Tahiti. Over relaxed, unstructured days, breeze through the windward and leeward Society Islands to soak in the serene natural beauty of the islands.